About CTGF
As the opening of the annual gala of China Culture & Tourism industry, China Cultural Tourism Global Forum (formerly known as China Hotel Global Forum) has been initially organized by China Hotel Magazine since 2001. After 19 years of accumulation and development, CTGF has totally attracted more than 25,000 industrial leaders and elites attending this grand event up to now, and has gained good reputation in Asia-pacific region and even the world at large.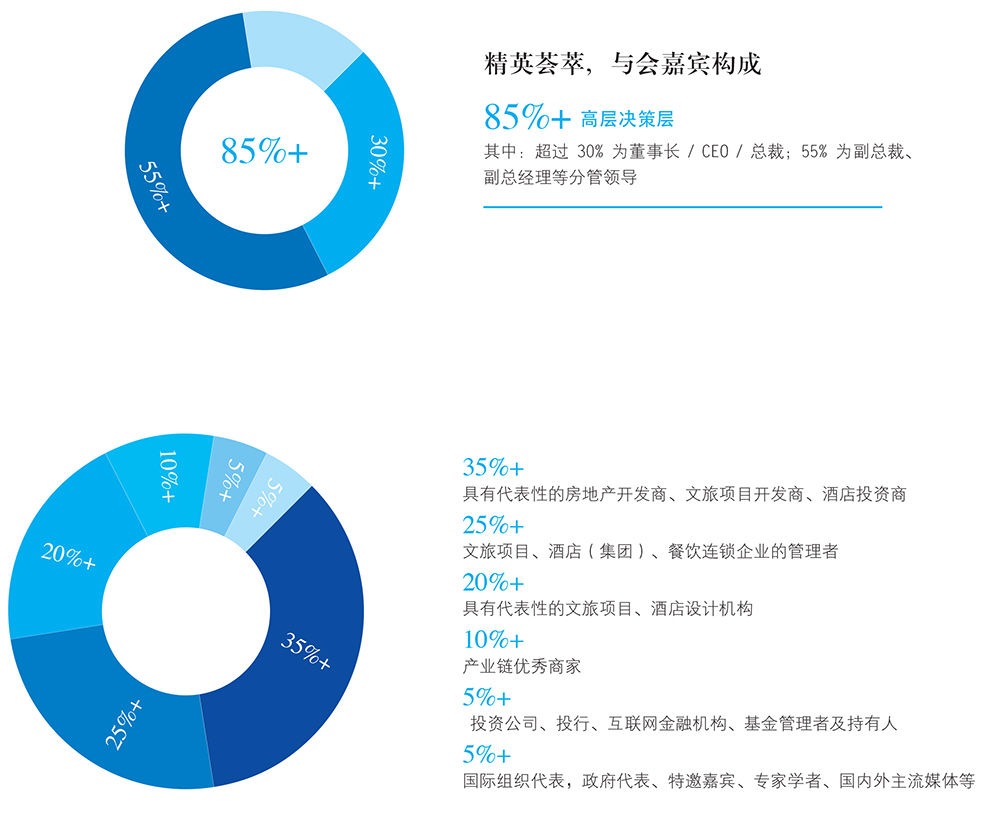 Choose CTGF
There are the latest and most comprehensive information from the forefront of the industry.
There are the most powerful wisdom supports which form overwelming driving forces for the industry.
There are close cooperation with suppliers and servicers of whole industry chain of real estate, cultural tourism, hospitality and catering industry.
There are many distinguished people for guiding you into the most glorious circle of people in global cultural tourism and hotel industry.
Research Reports:Authoritative "Database" Leading Future